mobilefirextinguisher.ca
Serving across ontario
We take pride in serving the GTA and surrounding areas. We look forward to protecting peoples homes and business's as we have in the past and will continue to do in the future.
Our experience and knowledge is what makes us unique and thats why people call us. We are here to help. We provide sales & service of every thing we sell and we only use the top of the line products that will ensure you are safe. Call us for a free quote or if you have questions? We pride our selves on being fair and honest and will show and explain all of your options with no obligation.

As we are constantly learning and moving forward in the fire protection industry so should you the consumer.
We can also give you an honest scope of what a job would require with real life experience in the field to give an accurate Consultation.


MOBILE FIRE EXTINGUISHER SALES & SERVICE PROVIDES YOU WITH PROFESSIONAL ON-SITE FIRE EXTINGUISHER RECHARGING
We are a group of experienced Fire and Life Safety Professionals dedicated to bringing you the most up to date inspections based on the
current Ontario Fire code ULC, CFAA and NFPA codes and standards.
We believe in training staff to perform proper daily, weekly and monthly inspections.
At Mobile Fire we take pride in our professional inspections .




All inspection are completed under the guidelines of the

NFPA and Ontario Fire Code. Our Tag will be dated and

signed by the

inspector for Fire Department and Insurance

purposes with all the details of your extinguisher

right on the tag


Wall & vehicle brackets will be

checked & tightened if possible.


A complete Audit and report of extinguishers condition is

compiled  for you. 

All log books and or maintenance logs will be signed and

dated by Mobile Fire on completion of the inspection.




Your First aid and other life safety equipment will be visually  

inspected and any deficiencies found will be

brough

t to your

attention

upon

 completion of the inspection.




All exit doors and sign will be visually inspected in

accordance with Local and Provincial standards.




We inspect your fire plan and emergency signs/graphics to

make sure they are as up to date as possible.




Recommendations and deficiencies will be summarized and

presented with all possible measures to correct them

expediently.




Its not just an extinguisher inspection...




Its a completed Fire and life safety inspection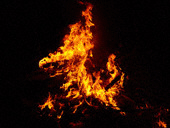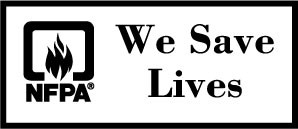 Serving Dufferin County and surrounding area, Orangville, Shelburne, Alliston, Barrie, Bolton, Caledon, Brampton, GTA